On the edge of the Niagara Escarpment.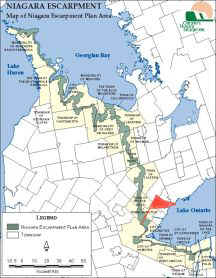 Why is this page up on the web? Because I can! Actually... we have family and friends in Europe and distant parts of Canada, and this is a good way to show them where we live and why we like it here so much.
As they already know, we live in Ontario Canada. But Canada is a huge country so lets narrow it down a bit. We are between the Great Lakes, not far from Lake Ontario, between the cities of Toronto and Hamilton, right on the edge of the Niagara Escarpment. This last fact is what makes these six acres special.
We are privileged to live in one of the most biologically diverse and significant areas of Canada. This area is part of the Carolinian Forest zone, the richest forests in Canada. Superimpose the many and varied micro-climates found along the escarpment and you have a very significant natural area, including by some estimates as many as 70 waterfalls, (32 alone in the city of Hamilton), rare and threatened animals, birds, and plants, plus some of the oldest trees in the world. The Eastern White Cedars living here are up to almost 2000 years old. These trees are stunted and craggy clinging to life on the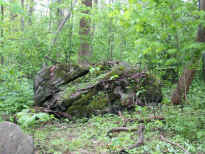 edge of the escarpment, with their tree rings so small and close together one needs a microscope to see them.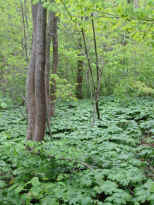 UNESCO named Ontario's Niagara Escarpment a World Biosphere Reserve in 1990.
Some areas of the Escarpment have vertical limestone cliffs, others are long eroded slopes, with numerous creeks and rivers flowing over the edge or through narrow V-shaped valleys. Our house and property straddle one these valleys with Kilbride creek flowing right through the land, and a water falls of about three meters in height just a short way down the road.
Many books have been written about this area. I'm not about to do that here. This is just a small selection of pictures showcasing our little retreat. Click the map to take you to the Niagara Escarpment Commission Web site. Click any of the pictures below for a larger image and more info.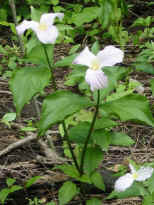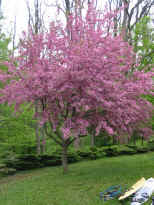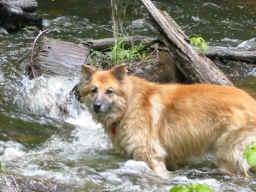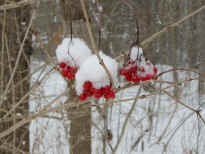 More to come...