Title Home Work Bench Archive Bio/Contact/Links



Guitar #017
Through-neck Solid-body Electric
"The Bee" Cutting Board
Completed Aug 22, 2005
Here is a guitar that is a true one-of-kind. The 24 fret Macassar Ebony fret board with an inlayed shell Bee and mother-of-pearl position marks are only the starting point for this instrument. Through-neck guitars are known for the best transmission of sound down the neck and into the body. They also are some of the best for playability down at the high frets. This guitar is equipped with Seymour Duncan soap-bar pickups which are known for exceptional quality in sound. Three position toggle switch and just dual volume controls keeps it simple. Top of the line Schaller machine heads and bridge complete the package.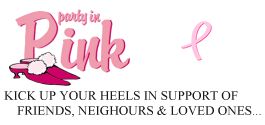 See this guitar at the Party in Pink breast cancer fund raiser Friday, October 14th, 2005, 7:00 p.m. Better yet, bid on it at the silent auction. Proceed will be going to Breast Cancer Support Services.
Update: The Party in Pink raised $65,000. This guitar was sold during the silent auction.
Body
White Ash body wings with Hard Maple through-neck centre section
Neck
Three laminates Hard Maple with Mahogany veneer between each section. 25.5" scale length. 1 3/4 " at the nut, and 2 3/32 " string spacing at the bride.
Fret Board
24 fret Macassar Ebony with Gaban Ebony and Maple binding
Pickup
Neck Position: Seymour Duncan P-90 Soap-Bar.
Bridge Position: Seymour Duncan Hot P-90 Soap-Bar
Tuners
Gold Plated Schaller 6-inline Mini Guitar Machines
Bridge
Gold Plated Schaller Bridge/Tailpiece
Nut
Black Tusk
Controls
3 position Tele style pickup switch
Dual volume pots with Gold Plated metal knobs.
Full co-axial and copper sheet shielding.
Macasser Ebony control cavity cover plate.
Position Marks
1/4" Mother-of-Pearl dots with inlayed Bee at the 12th fret. 1/16" Mother-of-Pearl dots along side of fret-board.
Head Inlay
"Dickert" logo cut from Mother-of-Pearl inlayed into a Macassar Ebony head cap.
Truss rod
Dual Rod two way adjustable at the head.
Finish
WaterLox oil finish.
Head Cap
Macasser Ebony
Control cover plate
Macasser Ebony
Jack and strap buttons
Gold Plated Integrated 1/4 jack/button